For the last two years, Berlin High School has been participating in a K-12 Districtwide initiative called "Art Around Town". Local businesses have donated space at their locations to host local student work. These are rotating galleries that change approximately every academic quarter. We invite you to go out and support these businesses and see the artwork our students are creating!
Here are some photos from Fall 2015:
The Creative Clay Spot on Farmington Ave just opened their space to us!  Here is Ben Labadia's Coil Pot titled "Howling Moon". Ben was one of Mrs. DeSorbo's Pottery I students this Fall.
Here's some of Mrs. Miller's students' work  at Kensington Garden Center, this semester! You can find them on Chamberlain Highway.
Patricia Kiniry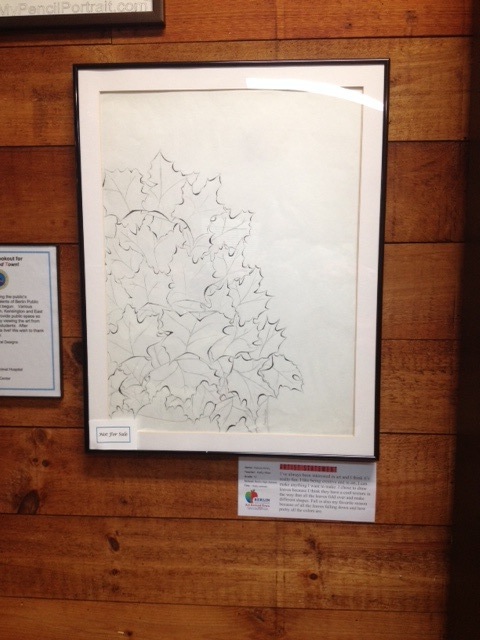 Stephanie Sanders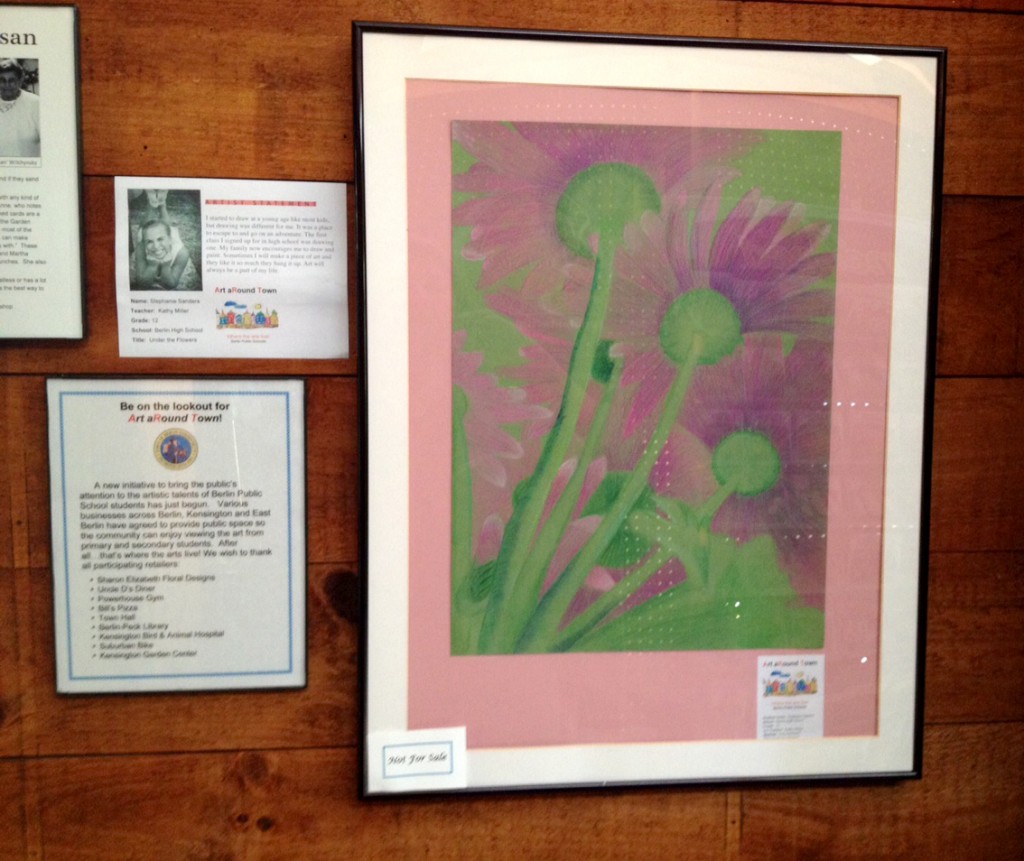 Suburban Ski and Bike on Webster Square Road also has some of Mrs. Miller's students' work.
Bill's Farmington Avenue Pizza hosts Ms. Galasso's student work.
Here are some surreal artworks created in Adobe Photoshop by Patricia Kiniry and Olivia Wezdenko from Digital Art I.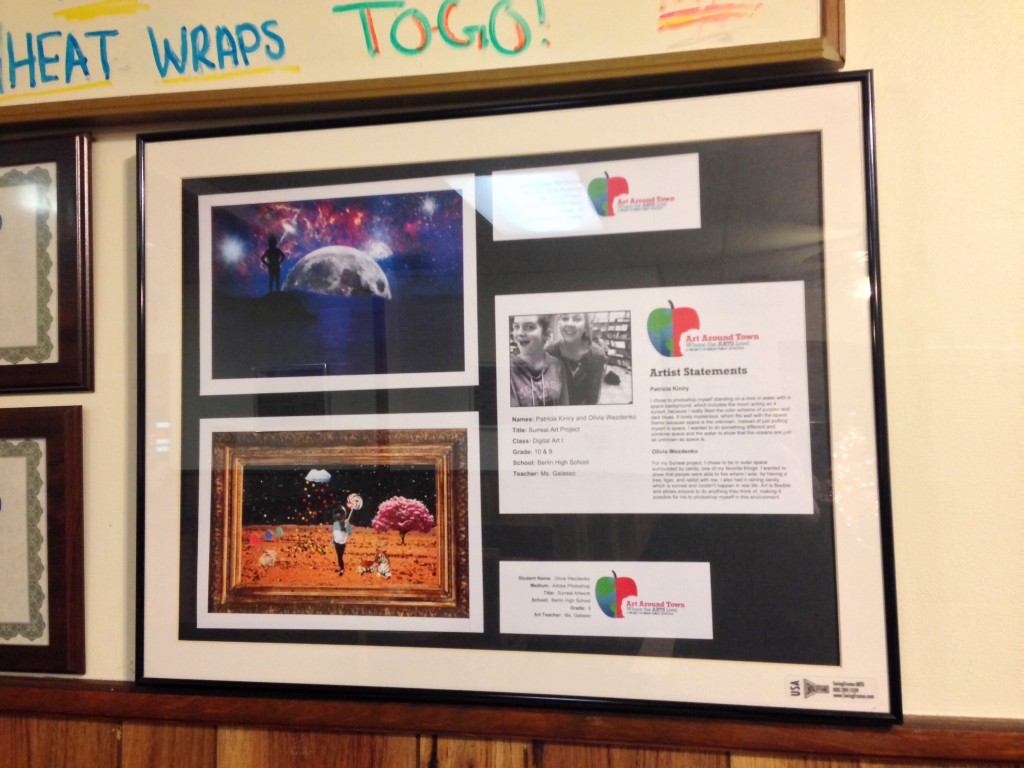 Here is a piece that was created at the very end of Digital Art II last Spring and shown at Bill's Pizza at the beginning of the semester. It was a group project where each team had to create a product and a package that would hold that product. Here is the Toaster Poppers Bread Box created by Andrew Burr, Michael Formica and Alex Glabau. This was created in Adobe Illustrator.