With quarantine and distant learning this Spring, I am especially proud to present new installations that were worked on during that time and installed over the summer to beautify Berlin High School. Please congratulate these students on a job well done 🙂 – Mrs. Miller
Nancy Ingenito
AP Studio Art
June 2020
Class of 2020
Location: Math Department hallway across from the cafeteria and outside of Mrs. Bosso's classroom.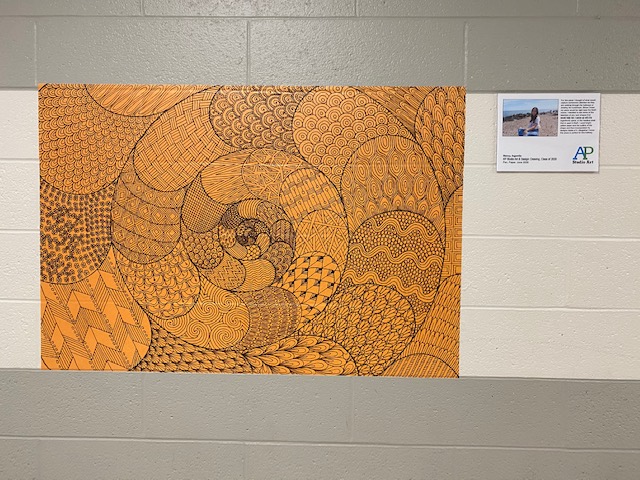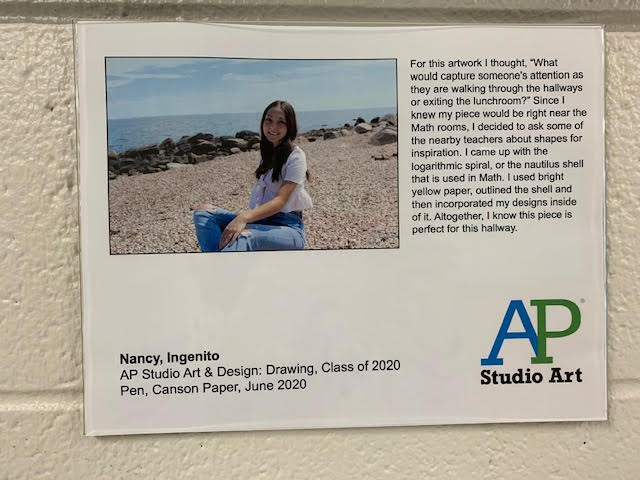 Julie Loughlin
ECE UConn Drawing
June 2020
Class of 2021
Location: South building entrance from Gibney Gymnasium.
This installation was inspired by the painting Ophelia by John Everett Millais.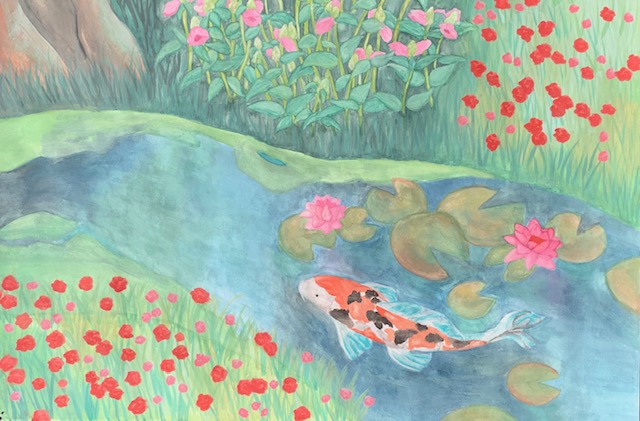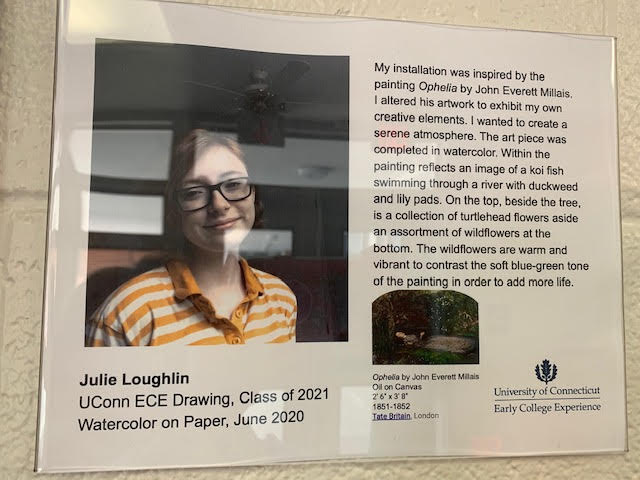 Caroline Kendrick
ECE UConn Drawing
June 2020
Class of 2022
Location: Entrance landing to the Tech Ed Wing.