This school year, the Berlin High School Art Department introduced Artsonia.com, a website to help students build their personal portfolios. Artsonia is known as the world's largest online student gallery and has been around for 20 years!

Students upload their final artworks as part of their ongoing portfolio. In doing so, they learn artistic behaviors such as how to photograph their artwork and write an artist statement. This supports our National Core Art Standards.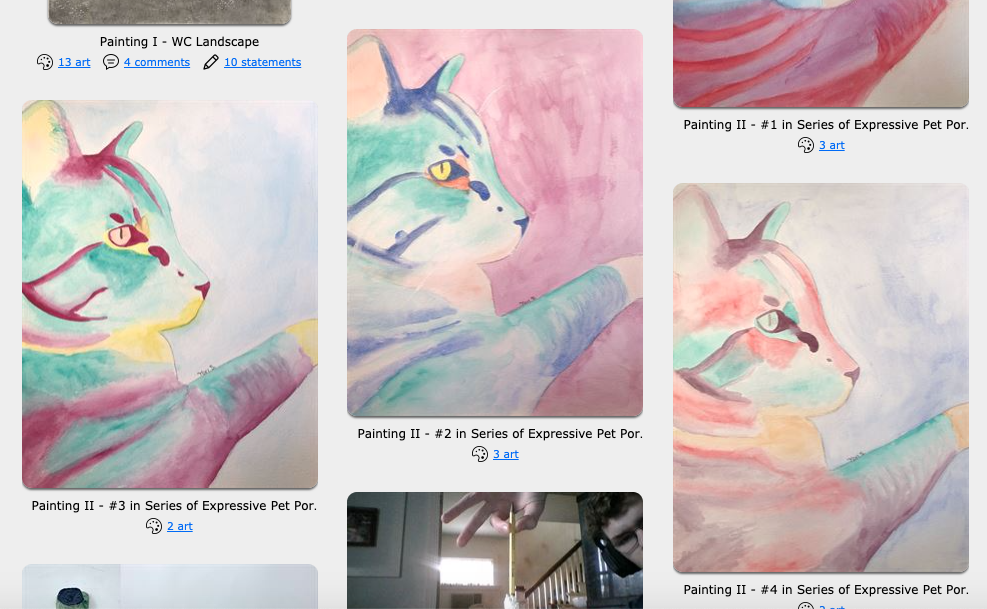 Family, friends and the Berlin community can then view the artwork online, leave comments, and order keepsakes featuring the artwork! Each keepsake order is also a fundraiser that helps support Berlin High School Art Department.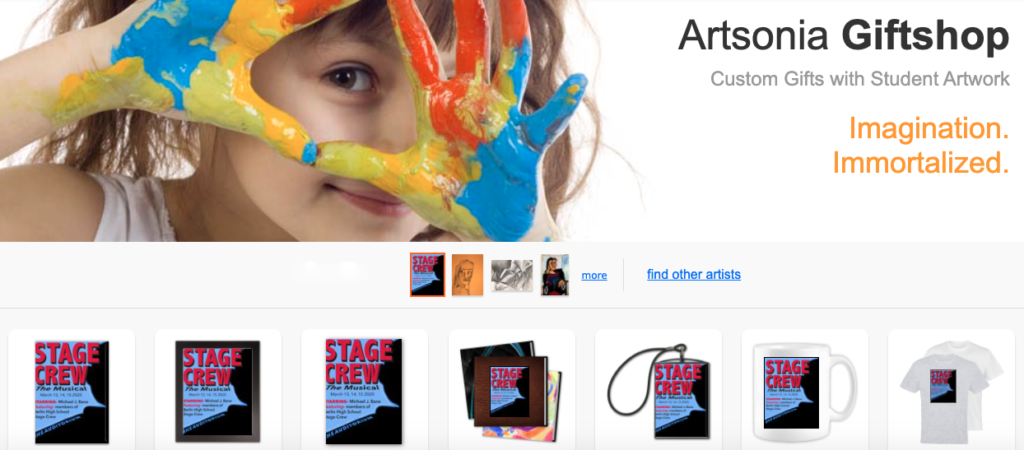 The neat thing is this portfolio follows them throughout their career at Berlin Public Schools K-12. Another thing we like about it, is that Artsonia is committed to making sure their website is COPPA and FERPA compliant, respecting all student/child privacy laws. Each parent/guardian has the opportunity to make their student's artwork public or private based on preference.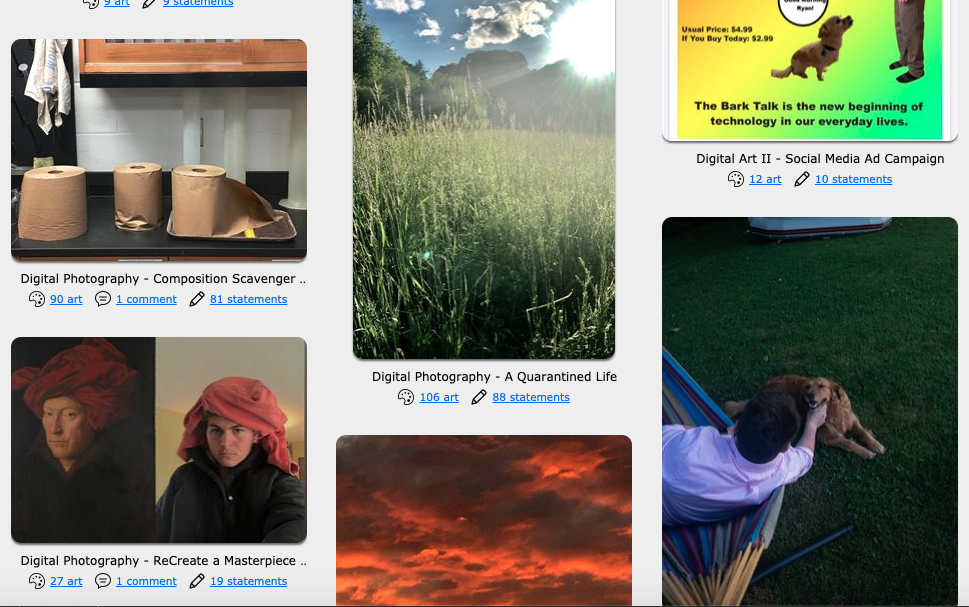 Due to our shift to Distance Learning this semester as a result of COVID-19, in lieu of a K-12 District Art Show at New Britain Museum we want to share our student works with you off our BHS Artsonia Page. Each section is organized by class, and then assignment, and covers all of the 2019-2020 school year.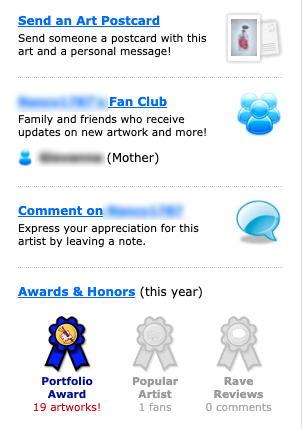 The pandemic didn't stop Berlin High School students from making art! We're proud of our creative community in Berlin and hope you'll join us in celebrating all their hard work and achievements this school year.